Scott Fairchild's Blog
This blog is dedicated to providing solutions to common, and not so common, IT problems.
Error! Failed to perform the AJAX query
Error! A potentially dangerous request was detected and blocked. Please try again.
---
Showing all posts
---
Parse multiple smsts.log files at once to easily identify task sequence issues.
...
Read More
Tags:
---
Have you ever wanted to document and save your task sequence for offline viewing? Well now you can by using the Task Sequence Documenter tool
...
Read More
Tags:
---
Configuration Manager (SCCM/MECM) by default does not inventory user based applications like Microsoft Teams or Zoom. Follow the steps in this blog post to enable it in your environment
...
Read More
Tags:
---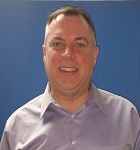 Scott Fairchild

Clearances
Microsoft Certifications
Microsoft Certified Professional (MCP)
Microsoft Certified Solutions Associate (MCSA)
Microsoft Certified Solutions Expert (MCSE)
Microsoft Certified Technology Specialist (MCTS)
Microsoft Certified IT Professional (MCITP)
Microsoft 365 Certified: Modern Desktop Administrator Associate