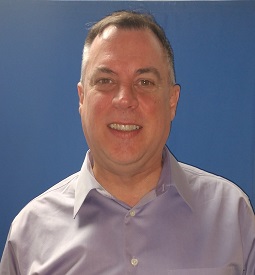 Scott Fairchild
Architect

scott@scottjfairchild.com
Clearances
---
Microsoft Certifications
---
Microsoft Certified Professional (MCP)
Microsoft Certified Solutions Associate (MCSA)
Microsoft Certified Solutions Expert (MCSE)
Microsoft Certified Technology Specialist (MCTS)
Microsoft Certified IT Professional (MCITP)
Microsoft 365 Certified: Modern Desktop Administrator Associate
Summary
Microsoft certified IT professional with 20+ years of real-world, hands-on experience. Proficient in handling multiple projects and ensuring their successful completion. Architected and supported numerous OS migration and other IT projects for a wide array of clients, from small businesses with less than 500 users, to large global enterprises with over 100,000 users. Proficient in multiple programming languages which were used to automate backend systems and create custom user interfaces.
---
Skills
Windows 10
I have architected numerous Windows 10 migration solutions and customized Windows 10 to meet client specific requirements. I am Microsoft certified on Windows 10.
Microsoft Endpoint Configuration Manager
I have architected numerous MECM/SCCM task sequences to deploy Windows 7, 8.1 and 10. The task sequences were fully automated and configured for a Zero-Touch deployment. I have also created Lite-Touch deployment task sequences. I am Microsoft Certified on MECM/SCCM.
Automation
I have created numerous programs to automate manual tasks related to user data backup/restore, Windows 10 image customizations, software deployment and many other tasks
Adaptability
I have been put in many situations where I needed to adapt to the job at hand. I always take the challenge head on and do my best to achieve the desired outcome
Goal Oriented
As with any project, you need to have a clear set of defined goals in order to succeed. The same holds true in my professional and personal life
Self-Improvement
I am constantly learning new technologies and staying current on existing technologies
---
Professional Experience
Unisys - Digital Workplace Solutions
Architect
02/02 - Present
Configured co-management between MECM/SCCM and Intune to allow for modern management of Windows devices
Implemented Windows Autopilot to enable modern provisioning of Windows devices
Setup and configured Microsoft Endpoint Configuration Manager Cloud Management Gateway (CMG) for management of corporate devices over the internet
Setup Conditional Access policy to require MFA when accessing resources externally
Architected Zero-Touch/Lite-Touch Windows 10/11 Deployment solutions using Configuration Manager and MDT for multiple large enterprise clients.
Performed consulting engagements for multiple clients that examined every aspect of their Windows migration project, from project management, through deep technical analysis of the actual deployment solution. A Findings and Recommendations document was created as an output of the consulting engagement which identified problem areas and provided recommendations on how to resolve them. All recommendations were based on past experience and industry best practices.
Provided L3/L4 support to resolve really difficult issues
In less than an hour, I fixed a problem a client was experiencing for over 3 years! This issue had visibility to the highest levels of management as it impacted numerous doctor's ability to care for their patients.
Presented the Unisys Windows Migration Methodology to numerous clients. This was accomplished via a 3 hour "Whiteboard" session with C level management and technical personnel.
Architected a solution to easily identify which Products should be selected in the MECM/SCCM Software Update Point (SUP) and in WSUS
Created custom MECM/SCCM reports utilizing SQL Server Reporting Services (SSRS). These reports provided metrics not available in the out-of-box reports provided by Microsoft
Created custom PowerBI reports
Created a custom user interface for Microsoft's User State Migration Tool (USMT) to automate data backup/restore. This tool is not only used worldwide within Unisys, it is also included as part of the Unisys Windows 10 migration services offering.
Created a custom web-based user interface for prestaging imaging information into the MDT database, prior to deploying Windows 10. The pre-stage information not only included the computer name, it also included which OU to join in Active Directory, additional applications to install during the imaging process and a plethora of other settings.
Created a custom web API to be used by Configuration Manager and MDT task sequences during Windows 10 deployments.
Created custom C#, VBscript and PowerShell scripts to automate migrating clients from Windows XP to Windows 7 and from Windows 7/8.1 to Windows 10.
Architected a custom ServiceNow interface to MECM/SCCM that supports multiple tenants. Note: The out-of-box ServiceNow MECM/SCCM integration does not support multiple tenants.
Created ServiceNow service catalog items to allow end users to self-service request software and Windows 10 upgrades without having to involve IT.
Created ServiceNow Orchestration Workflows to automate service requests.
Created Unisys' go-to-market Windows Migration Strategy.
Created numerous RFP responses.
Created numerous SOW's for client projects.
Designed in conjunction with other team members, the standard Statement of Work (SOW) templates for each of the four (4) pillars contained within the Unisys Migration Services offering (Application Compatibility, Image Engineering, Managed Deployment and End User Support).
Created program to automate the PC Hardware Refresh process.
Created Quality Assurance script that verified a successful migration.
Responsible for Global Hardware Refresh Process used in North America, Europe and Latin America for client with over 100,000 users.
Created multiple help desk applications to speed end user problem resolution and lower call handling time.
Created program to automatically migrate thousands of machines into Active Directory from a workgroup. The script also migrated the user's profile so their desktop experience was not impacted by the domain join.
Created numerous scripts to remotely fix production issues.
Analyzed WireShark packet traces to identify root cause of problems.
Worked with networking team to identify and isolate communication and performance issues.
TekConnect Corporation
Sr. Systems Engineer
4/00 – 2/02
Upgraded numerous Novell 3.x and 4.x servers to Netware 5.x
Created Windows 98 Gold Image
International Flavors and Fragrances
IT Consultant
4/99 - 4/00
Designed, implemented and supported a global eDirectory environment
Created 300 page "Cookbook" to be used by affiliates worldwide for a multi server upgrade and migration to mitigate Y2K issues
GE Capital ITS
Sr. Systems Engineer
1/97 to 4/99
Designed, implemented and supported numerous Novell Netware environments
Created Windows 95 Gold Image
Created Windows NT Gold Image
Migrated servers and workstations from Token-Ring to Ethernet
---
Microsoft Exams Passed
MD-101 - Managing Modern Desktops
70-695 - Deploying Windows Desktops and Enterprise Applications
70-698 - Installing and Configuring Windows 10
70-697 - Configuring Windows Devices
70-243 - TS: Administering and Deploying System Center 2012 Configuration Manager
70-401 - Microsoft System Center Configuration Manager 2007, Configuration
70-693 - PRO: Windows Server 2008 R2, Virtualization Administrator
70-659 - Windows Server 2008 R2, Server Virtualization
70-669 - Windows Server 2008 R2, Desktop Virtualization
70-681 - Windows 7 and Office 2010 Deployment
---
Programming Languages
C#
PowerShell
Windows Presentation Foundation (WPF)
WinForms
VBScript
JavaScript
ASP.NET
JQuery
---
Management Kudos
Often we head off for the holidays and think that it is the last we will hear from work until we return, refreshed and ready to start a new year. Alas, all too often this is not the case in Practice – and I am often calling my team to ask for help to resolve critical issues. For whatever reason it seems to be only them that can resolve an issue. I am fortunate to have such an accommodating team – regardless of when I text or call – I hear back from them and for the most part – they are on the call within 15 minutes and working through the issues helping to find the solution.
I would like to call out Scott Fairchild, who jumped on a call ten minutes after I contacted him when <Client> was requesting escalation to a Sev 1 issue and getting very upset that they could not deploy their software. I texted Scott when he was enjoying down time with his family and he immediately joined the call – suggesting that the issue had probably occurred because an incorrect serial number had been added to the database. His diagnosis proved correct and he was able to work with the team to resolve the issue. Had Scott not made himself available, the issue would have been escalated and we would likely have taken longer to get to a resolution – damaging client confidence in the process.
I tend to take the team for-granted – just expecting that they will be there whenever I need them – and that they will step up and resolve any issue that occurs. I suppose I think of them as Super Heroes – especially Scott – who has taken numerous courses to become expert in many different MS technologies and scripting – doing whatever is necessary to deliver a workable solution for the client. They are very good natured about it – and very accommodating – but I do know that they would all like things to be a little calmer.
I want to thank Scott for always stepping in – for being very accommodating and for making things work. He is the ultimate Mr Fixit – the guy who can figure out what is required to make a solution work – the one who can script almost anything – despite not being a programmer – and who seems to be Superman when it comes to learning new technologies. He is a great asset to the team and always willing to tell us what we have done wrong and what we need to do in order to fix it. We need more like Scott – willing to go out of his way to do his job – and willing to step in where others fail to do theirs…. Without complaint ( well too much ) and without hesitation. I am privileged to have him in the team and look forward to yet another year of great success.
Thanks Scott – I appreciate your always being there in my hour of need – and I wanted to give the rest of the team the chance to say thanks as well.
---
Client Kudos
I'm the infrastructure manager at <Client> and wanted to let you know we very much appreciated Scott Fairchild's work. I found Scott to be a true MECM\SCCM SME and in many cases surpassing the Microsoft engineers. Scott's contributions to <Client> MECM project have been invaluable. Scott participated in all areas of MECM but is his contributions to the imaging and reporting processes were especially outstanding.
---
Thank you so much for allowing Scott to help us.
Scott's corrected many high priority outstanding issues and is a pleasure to work with.
He is a true World Class Professional.
---
It is with great appreciation that I send this e-mail Mr. Capell; this is in reference to one of your staff Mr. Scott Fairchild. I have been experiencing a problem getting into Kronos for 2 weeks now with several highly technical personnel attempting to resolve this. This problem was rather upsetting to me until Scott came into the picture, not only does he have ultimate customer service skills and very patient; he is very gifted with the technical area. There were a team of 4 guys who could not figure out my problem but Scott came to the rescue in full speed. He is the hero of the day. Kudos to you for your highly skilled personnel.
---
Giving Back
A portion of my paycheck is donated monthly to
St. Jude Children's Research Hospital
---
With all the OS deployment consulting engagements I perform, I needed a tool that accurately documented MDT/SCCM task sequences. Since there is nothing built in to MDT/SCCM, and there was nothing on the internet, I wound up developing my own tool. During Microsoft Ignite 2016 I made the tool available to the IT community.
A link to the tool was included in a follow up Blog Post by one of the presenters, Johan Arwidmark.
I also created a Blog Post detailing the tool. The tool itself can be accessed by clicking on the Task Sequence Documenter menu item on this page.
---
With all the task sequence development work I do, I created a tool that parses the task sequence logs to easily find issues. The tool is available for free in this Blog Post
---
vCard